E-Child Care (ECC) Parent Information
DUE TO COVID-19 HEALTH CONCERNS, THE ECC PROGRAM IS SUSPENDED INDEFINITELY. FAMILIES WILL BE USING THE IVR SYSTEM FOR ATTENDANCE EFFECTIVE JULY 1, 2021. PLEASE SEE THE ATTACHED FORMS AND CONTACT KEVIN WALLACE AT 201-336-7493 FOR FURTHER INFORMATION.
E-Child Care or ECC is the automated system, using either a telephone or a swipe machine, which records children's attendance and then generates payments from that information to the child care provider. The parent is responsible for reporting the attendance of their children while providers are responsible for monitoring the ECC Provider Web Portal to ensure payment is received.
Parent ECC Responsibilities:
Parent must activate their EBT/ECC card immediately.
Parents must start swiping your child(ren) daily attendance at your child care facility.
It is the parent's responsibility to swipe or call in child(ren) attendance daily to verify days and hours of care.
Parent must swipe "absent" and "sick" days from home if possible. If not possible, enter through swiping and child care facility as this may affect payment to provider.
Failure to do may result in underpayment, non-payment or termination or child care services.
E-Childcare Swipe Card
e-Child Care Swipe Card Customer Service: 1-800-997-3333
Call 24 hours a day, seven days a week if:
You need to activate your card;
You have forgotten your PIN;
You need a new or replacement card; or
You need other card-related assistance.
EBT/ECC Card Activation and Usage Instructions
Parent Repayment Agreement
Child care subsidy cannot be authorized unless parent/applicant has either repaid the outstanding balance or established and complied with a parent repayment agreement approved by the Office for Children. Failure to establish and comply with the parent repayment agreement may jeopardize parent/applicant's child care subsidy. Parents are expected to make timely payments that are outline in the parent repayment agreement. Failure to do so could lead to possible termination from the child care subsidy program. Office for Children accepts cash, check, money orders and all major credit/debit cards (Visa, Master Card, and Discover Cards).
Provider's Daily Co-Payment
Parents are responsible to make payment of the co-payment amount determined by the CCR&R. Parents are also responsible for all child care provider costs in excess of the maximum allowable payment for which the parent/applicant is eligible. Failure to do so could lead to possible termination from the child care subsidy program.
E-Child Care IVR Program
To further assist with IVR Training, below is a link to both versions of the training video. You do not have to have a Dropbox account to access theses files. Click the link below then the download tab at the top right corner. Both versions of the video (English/Spanish) will download in a zip file (for saving) or you can run the video from this link by clicking the appropriate training video - expand the page and play.
https://www.dropbox.com/sh/5mjtggpamwqgh1n/AACIIVnkb_gFqDnoRRXD7Zvza?dl=0
---
Office for Children
One Bergen County Plaza • 2nd Floor • Hackensack, NJ 07601-7076
Phone: 201-336-7150 • Fax: 201-336-7155
Office Hours:
Monday through Friday: 8:30 a.m. – 5:00 p.m.
Call if you need an appointment before or after office hours.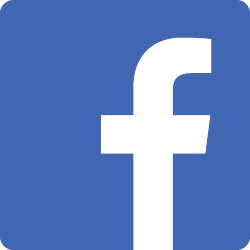 Follow us on Facebook