E-Child Care (ECC) Provider Information
DUE TO COVID-19 HEALTH CONCERNS, THE ECC PROGRAM IS SUSPENDED INDEFINITELY. FAMILIES WILL BE USING THE IVR SYSTEM FOR ATTENDANCE EFFECTIVE JULY 1, 2021. PLEASE SEE THE ATTACHED FORMS AND CONTACT KEVIN WALLACE AT 201-336-7493 FOR FURTHER INFORMATION.
E-Child Care or ECC is the automated system, using either a telephone or a swipe machine, which records children's attendance and then generates payments from that information to the child care provider. The parent is responsible for reporting the attendance of their children while providers are responsible for monitoring the ECC Provider Web Portal to ensure payment is received.
First Steps
All providers must submit completed documents directly to Conduent via e-mail address ECCOperations@conduent.com
Equipment Agreements for Licensed Child Care Centers and School Age Programs (Banking Information):
E-Child Care Pay Periods and Payment Dates
Emergency closure dates (including snow days) must be reported to the Office for Children within 24 – 48 hours to ensure accurate payment.
Form 1099 - If you need to request a duplicate Form 1099, please contact the Provider Help Desk at (877) 516-5776. Please have your EPPIC number available during the time you make your phone call.

Failure To Utilize ECC
All providers are required to use the E-Child Care (ECC) system and require parents/guardians to use it as the method of documenting attendance for all children receiving child care subsidy. Providers are also required to maintain written attendance records, which support electronic time and attendance. Under no circumstance shall providers possess or hold any parent's EBT or ECC Card. If a parent fails to use or misuse the ECC system, please submit, fax or email the Notice of Failure to Utilize E-Child Care (ECC).

Provider's Daily Co-Payment
Parents are responsible for the daily co-payment fee. The parent's co-payment plus the amount received through the daily transactions (swipes) equals the state maximum rate. Providers are not fully paid for their services unless they collect the parents' co-payment. If a parent has failed to pay the daily co-payment as agreed upon, please submit, fax or email the Notice of Failure to Submit Fee Co-Payment to Office for Children immediately. The child care provider must show Office for Children proof of non-payment of daily co-pay.
New Jersey's E-Child Care Provider Web Portal
E-Child Care Providers can access information about provider payments, child care agreements, attendance transactions, and other program information at www.echildcarenj.org. You will need your User ID and Password to access the information listed above. If you do not have a User ID or Password, please contact Office for Children immediately and ask for provider technical assistance.
Troubleshooting, Error Codes and Error Messages
For technical assistance, troubleshooting and error codes and messages, please contact the ECC Specialist for further assistance. If the ECC Specialist is unable to resolve your issue, please contact the Provider Help Line at 1 (877) 516 – 5776. Please review the list of error codes and messages that you may receive while using the ECC System.
ECC Provider User Manuals
E-Child Care IVR Program
To further assist with IVR Training, below is a link to both versions of the training video. You do not have to have a Dropbox account to access theses files. Click the link below then the download tab at the top right corner. Both versions of the video (English/Spanish) will download in a zip file (for saving) or you can run the video from this link by clicking the appropriate training video - expand the page and play.
https://www.dropbox.com/sh/5mjtggpamwqgh1n/AACIIVnkb_gFqDnoRRXD7Zvza?dl=0
---
Office for Children
One Bergen County Plaza • 2nd Floor • Hackensack, NJ 07601-7076
Phone: 201-336-7150 • Fax: 201-336-7155
Office Hours:
Monday through Friday: 8:30 a.m. – 5:00 p.m.
Call if you need an appointment before or after office hours.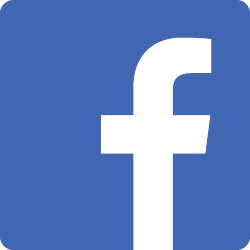 Follow us on Facebook