Tracers wants to end homelessness for veterans in Bergen County by helping homeless veterans and veterans in danger of becoming homeless, and giving a hand to homeless vets, not a hand-out. Working together, we can do it.
Assisting homeless veterans is a top priority for the Bergen County Division of Veterans Services and its Advisory Board. In 1993, the division addressed this priority by launching Tracers, an all-volunteer group consisting of resident veterans.
The primary mission of our volunteers is to locate homeless veterans and link them to community-based and VA sponsored programs and benefits. Tracers hopes to find veterans shelters, jobs which provide adequate income, as well as other needed services in Bergen County. Tracers works with local veteran groups and other nonprofit organizations, public officials, business leaders, homeless and formerly homeless veterans.
Our program's name, Tracers, was derived from the glow-in-the-dark bullets recognized by U.S. Military personnel. The veterans who volunteer for Tracers are guiding lights who offer nontraditional outreach efforts to homeless veterans.
The goal of Tracers is to help every homeless veteran in Bergen County reach self-sufficiency. In addition, Tracers has established a transitional home in the city of Garfield with support services for eight homeless veterans. The home opened in 2003.
While the exact number of homeless veterans in Bergen County is unknown, the number is estimated at nearly one hundred. Some veterans in Bergen are without a residence, but they are not really homeless - the United States is their home. In 1994, Tracers was recognized by Rutgers University for its innovation and received the coveted New Jersey State and Local Award. In April 1996, the Volunteer Center of Bergen County, Inc. honored Tracers as a finalist in the adult volunteer category.
Donations
Donations to the Tracers program are used to supply bus tickets to jobs, assist in preparing the veteran for employment, and to fill-in gaps in the service delivery system. Since our inception, more than $100,000 in bus tickets were given to homeless vets.
There's no time like the present to send a check or call us for needed supplies at 201-336-6325. Kindly make check payable to:
County of Bergen - Tracers
Bergen County Division of Veterans Services
One Bergen County Plaza, 2nd Floor
Hackensack, NJ 07601
You can help by also donating $25 - $50 gift certificates redeemable in Hackensack stores such as Sears, S-4 Military Surplus, and CVS Pharmacy.
We also need new items such as carrying bags, sweatshirts (large and extra large), etc., which may be dropped off weekdays between the hours of 9:00 a.m. and 4:00 p.m. Parking is available. Pickup can be arranged for individual cartons weighing less than 25 lbs. (if volunteers are available).
Tracers assures that every penny donated is spent on items and services which help improve the lives of former members of the United States Military and their families who are now homeless.
Shaun Hutchinson
Director
Phone: 201-336-6325 • Fax: 201-336-6327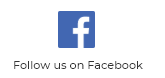 ---
Bergen County Department of Human Services
One Bergen County Plaza • 2nd Floor • Hackensack, NJ 07601-7076
Phone: 201-336-7474 • Fax: 201-336-7450
Hours: 8:30 am - 8:30 pm (varies by division)