Contact for the Teaneck Creek Conservancy:
Dr. Kathleen Farley
201-836-2403
This email address is being protected from spambots. You need JavaScript enabled to view it.
County, Teaneck Creek Conservancy Celebrate Eco-Restoration of Teaneck Creek Park
Teaneck Creek Conservancy trails and butterfly gardens reopen to the public

TEANECK, NJ – On Wednesday, October 19, the County of Bergen and the Teaneck Creek Conservancy (TCC) celebrated the eco-restoration of Teaneck Creek Park, a tributary of the Overpeck Lake.
The Bergen County Parks Department broke ground on the $7 million ecological restoration in September 2020 to enhance the site's natural resources; restore freshwater wetlands; remove an invasive clay material liner; increase biodiversity with native grasses, shrubs and trees; and improve stormwater management with natural infrastructure.
The celebration also marked the re-opening of trails to the general public as well as bird and butterfly gardens maintained by the Bergen County Audubon Society.
"We are thrilled to mark the completion of the eco-restoration of Teaneck Creek Park, the largest restoration the County has ever undertaken to reclaim park land for Bergen County residents," said Bergen County Executive Jim Tedesco. "Using the 2019 Bergen County Parks Master Plan, this project demonstrates the County's continued commitment to righting the environmental injustices that have occurred in the past at Overpeck and its surrounding areas by returning the land to the people."
"We are thrilled to reopen our trails, gardens, and art to the community. Bergen County's commitment to conservation and open land will enrich both the human and wildlife communities here in Teaneck," said Dr. Kathleen Farley. "The restored wetland with green storm water management infrastructure and native plant diversity make the current habitat much healthier than what was previously in the park. Moving forward, the Conservancy is eager to begin envisioning new opportunities for art, education, nature appreciation, and collaboration."
We treasure our parks, as they serve as a vital resource to Bergen County residents," said Commissioner Germaine Ortiz. "My colleagues and I remain committed to restoring public lands while supporting wildlife and natural habitats. We look forward to the vibrant environment at Teaneck Creek Park as we welcome residents to enjoy this public space."
"The restoration of Teaneck Creek is the most important environmental success story since the preservation of the Meadowlands," said Bergen County Audubon Society President Don Torino. "To have a healthy wooded wetland habitat returned to suburban Bergen County will have amazing benefits to the area's wildlife and also for its people! This a great example of what can be done when people join together to do the right thing and everyone in that everyone in Bergen County should be proud of this accomplishment. Teaneck Creek should be a lesson for all of us for generations to come and is truly an example for the rest of the state and the entire nation."
Work will continue through spring 2023 to restore trails and art installations outside the restoration area to continue to enhance access for the public.
Once a staging ground for the construction of the intersection of Routes 80 and 95, the land south of Fycke Lane had been an unofficial dumpsite for nearly half a century. Refrigerators and old tires lay half-buried under mountains of broken concrete and asphalt. Additionally, the site was plagued by an unnatural clay material to serve as a base liner for a planned landfill that never came to fruition.
In 2001, the nonprofit Teaneck Creek Conservancy was created by local philanthropist Perry Rosenstein to steward the 46-acre parcel of land in Teaneck in partnership with Bergen County Parks Department. Since the formation of the Conservancy, the organization has served in its mission of enhancing the park land, cultural and artistic expression, and historic preservation. By 2007, TCC teamed up with Rutgers University to begin conceptualizing a plan to restore the ecology of the park, focusing on improving wildlife habitat.
The project scope was designed by Biohabitats, Inc with work being complete by civil engineering firm CME Associates, LLC, construction management contractor Siteworks, Inc., and restoration complete by SumCo Eco-Contracting, LLC. This winter landscape architecture firm, MKW+ Associates, will begin surveying the newly restored wetland to increase public accessibility and awareness of the new features and their environmental value. Sources of funding for this project were provided by New Jersey Green Acres, the Bergen County Open Space Preservation Trust Fund, and Bergen County capital funding.

The Teaneck Creek Conservancy and the Bergen County Audubon Society will resume educational programming with upcoming events including Sunday November 27 1pm-3pm for Family Nature Walk.
Photo Attachments: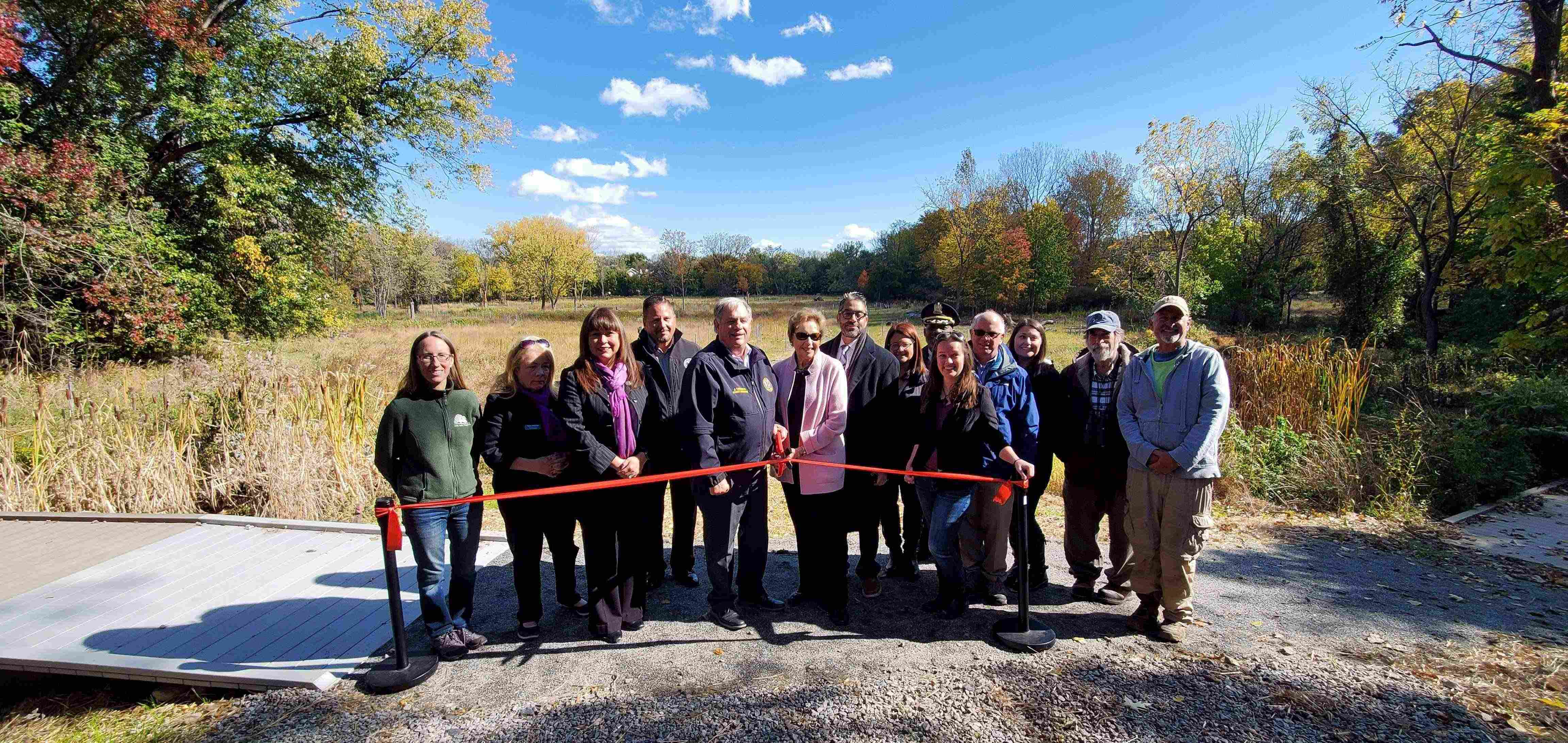 Photo 1 – County Executive Jim Tedesco cutting a ceremonial ribbon with State, County and municipal representatives, as well as local community stakeholders from the Teaneck Creek Conservancy and the Bergen County Audubon Society.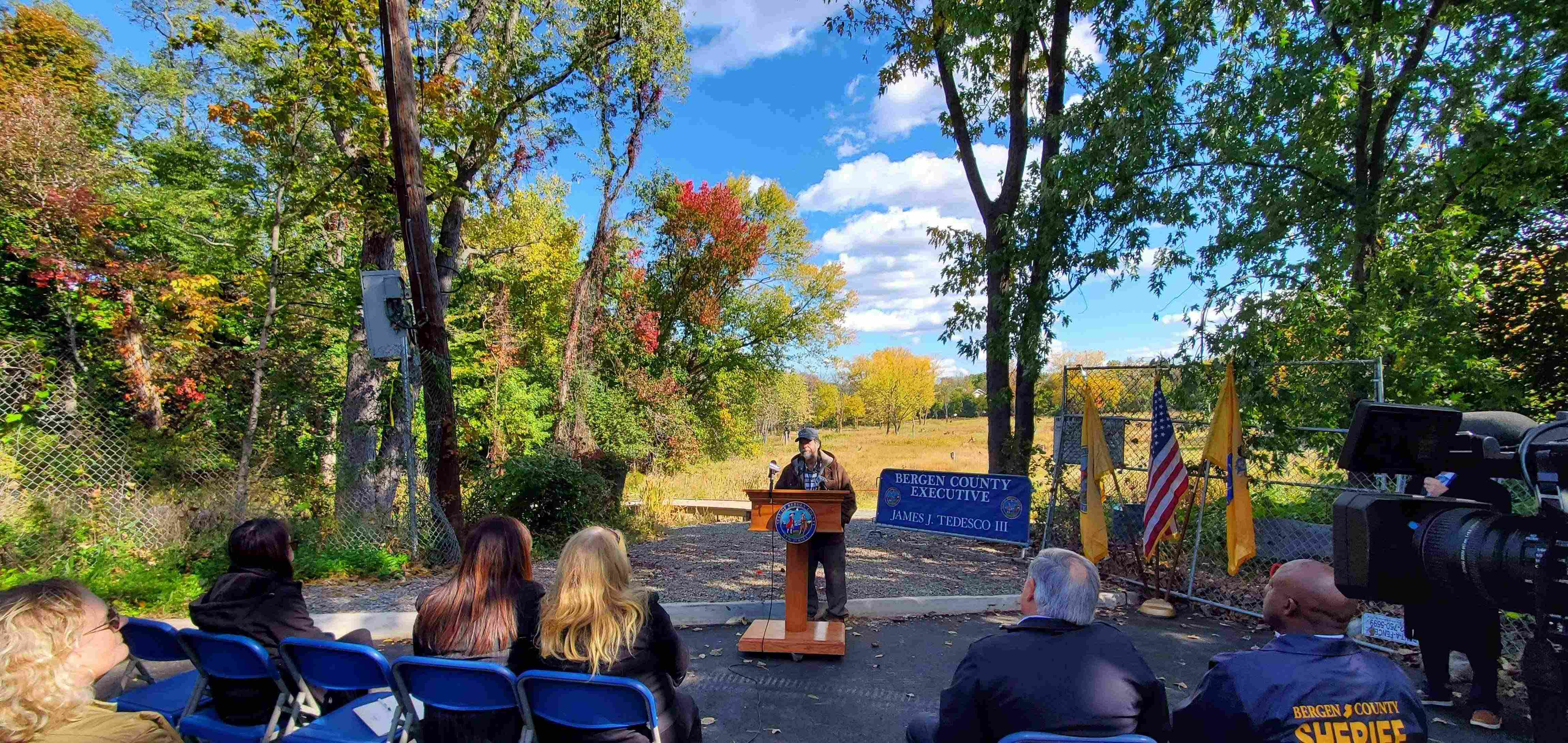 Photo 2 – Bergen County Audubon Society President Don Torino offering remarks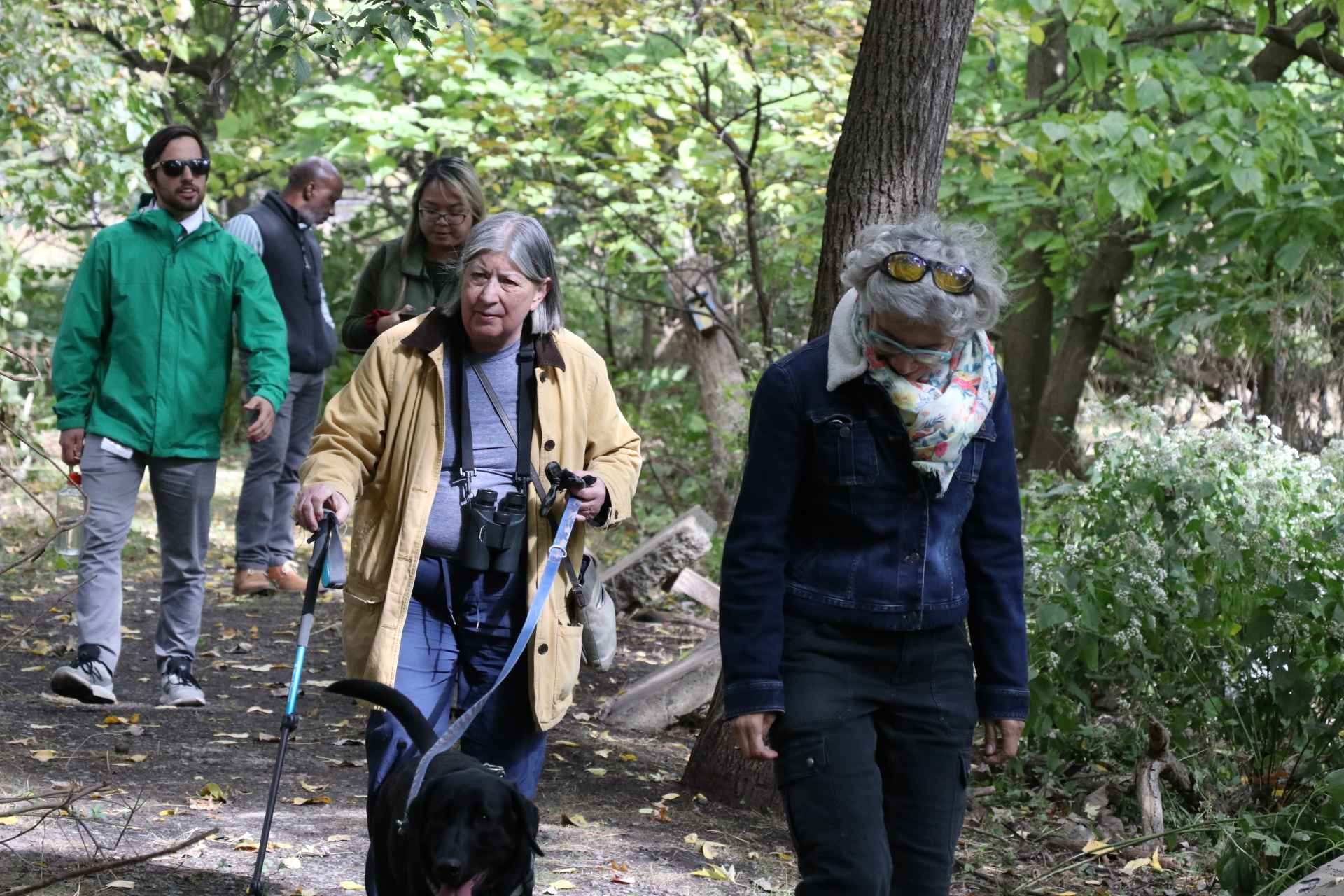 Photo 3 – Bergen residents exploring the trails at Teaneck Creek Park, courtesy of Terrence Williams
Photo 4 and 5 – nature shots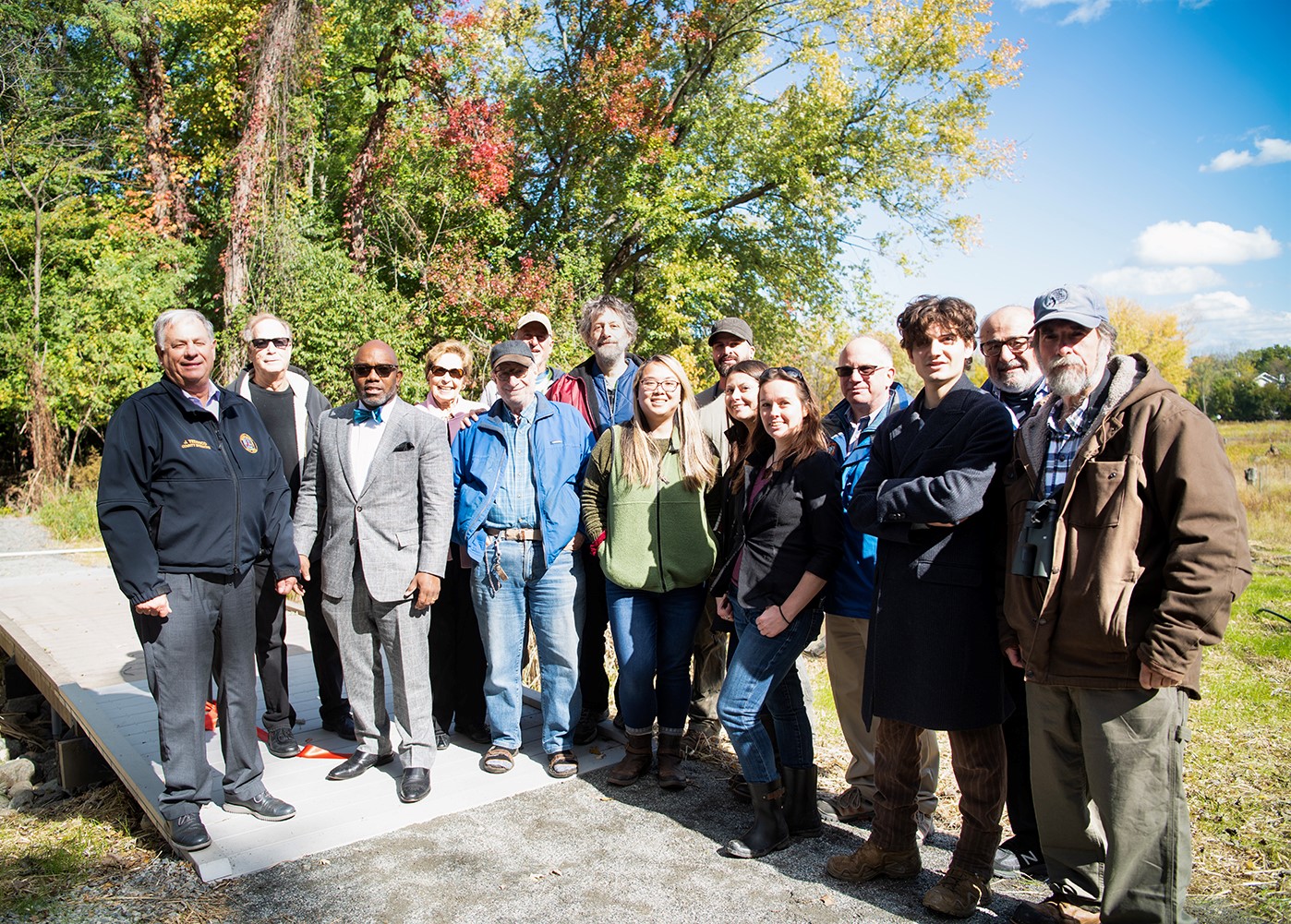 Photo 6 – County Executive Tedesco with Teaneck Creek Conservancy board members and other local environmental stakeholders, courtesy of Terrence Williams
The Bergen County Parks Department is dedicated to providing recreation opportunities for all, preserving open space, enhancing environmental health, and protecting significant cultural and historic sites for current and future generations. The Bergen County Parks System which has been connecting people to nature for over 73 years, spans nearly 9,000 acres and includes a nationally accredited zoo, six golf courses, 21 parks, two horseback riding areas, an environmental center and nine historic sites.
Teaneck Creek Conservancy is a member-supported non-profit organization dedicated to the reclamation and protection of the cultural, historical, and environmental legacy of the Teaneck Creek watershed. Since 2001 we have been working hard to transform a once-neglected dumpsite into a place of natural beauty. Visit our park complete with almost two miles of groomed trails, an Outdoor Classroom for learning, and beautiful artwork such as our Five Pipes Mural and a Peace Labyrinth for quiet reflection. Teaneck Creek Conservancy acts as stewards for this unique space, providing educational opportunities and passive recreational amenities to the surrounding community. www.teaneckcreek.org.
The Bergen County Audubon Society's mission is to promote and protect wildlife in its natural habitat by providing opportunities for observation and conservation.
###